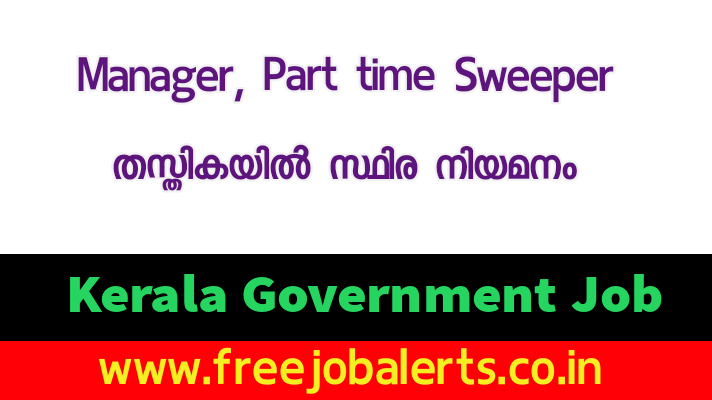 The Centre for Management Development (CMD), an Autonomous Institution under Government of Kerala on behalf of one of its client (Govt. of Kerala Autonomous body) invites online applications to the posts of Manager and Part-time Sweeper on Permanent basis.
Qualified and Interested candidates may apply by filling the prescribed application form given in the website www.cmdkerala.net. The details regarding the posts, experience and qualification, age limit, remuneration etc. are given below.

Starting date of Online application submission: 01.04.2022 (10:00 am)
Last date for submitting Online application: 14.04.2022 (05:00 pm)
For more details visit official Website of CMD Kerala https://recruitopen.com/cmd/cmd12.html
Candidates will have to upload their passport size photograph (taken within six months) and signature while submitting the application. The photograph and signature must be in JPEG format. The size of the photograph must be less than 200 kb and the size of the signature should be less than 50 kb. The copies of certificates shall be either in JPEG format or in PDF format and shall not exceed 3MB in size
Candidates must enter the mobile number and email address with utmost care as all further intimations will be made either via mobile number or via email.